news_image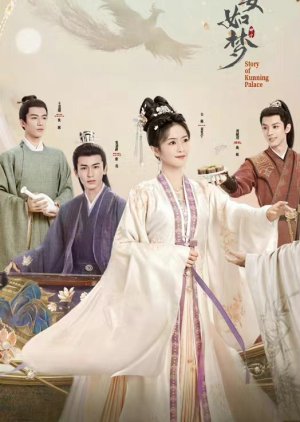 Story of Kunning Palace 宁安如梦 starring Bai Lu as Jiang Xue Ning (main female lead), Zhang Linghe as Xie Wei (main male lead), and  Zhou Junwei as Yan Lin (one of the male supporting cast). The drama was scheduled to premiere on May 19, but an announcement of its indefinite cancellation by iQiyi two hours prior to official airtime was made, stating it was due to "technical issues".
There have been speculations that the true reason is due to 27-year old actor Zhou Junwei having posted an image of a single sheet of A4 pure white paper, a symbol protesting China's unpopular zero-COVID policies on his Weibo account. After the incident, his Weibo account was banned because it was seen as an incitement to protest against censorship in China. The blank sheet of paper has become so pervasive that netizens have begun referring to the protest in China s the "A4 revolution" or "white paper revolution." Demonstrators held blank papers and chanted slogans such as "End-Zero-Covid" and "We want human rights" and "Down with dictatorship." Netizens said it is unclear what and if Zhou Junwei is protesting or what he is protesting, but China and the government has been very quick to pull the trigger and flex their muscles to oppress the little guy.  The poor guy is going to get a hard spanking from the China government and it is hard to say if he will be able to come back from this. 
Some netizens claim that other dramas starring Zhou Junwei might also be cancelled. Dramas such as "Ning'an is like a dream" and "Walking with the Phoenix" might delete the actor or outright alter his appearances.
This reminds me of what Yang Zi once stated, "When one choses a script in a drama, not only do they have to consider the script but also the production team, directors, other artists not just main leads but also the supporting casts."