news_image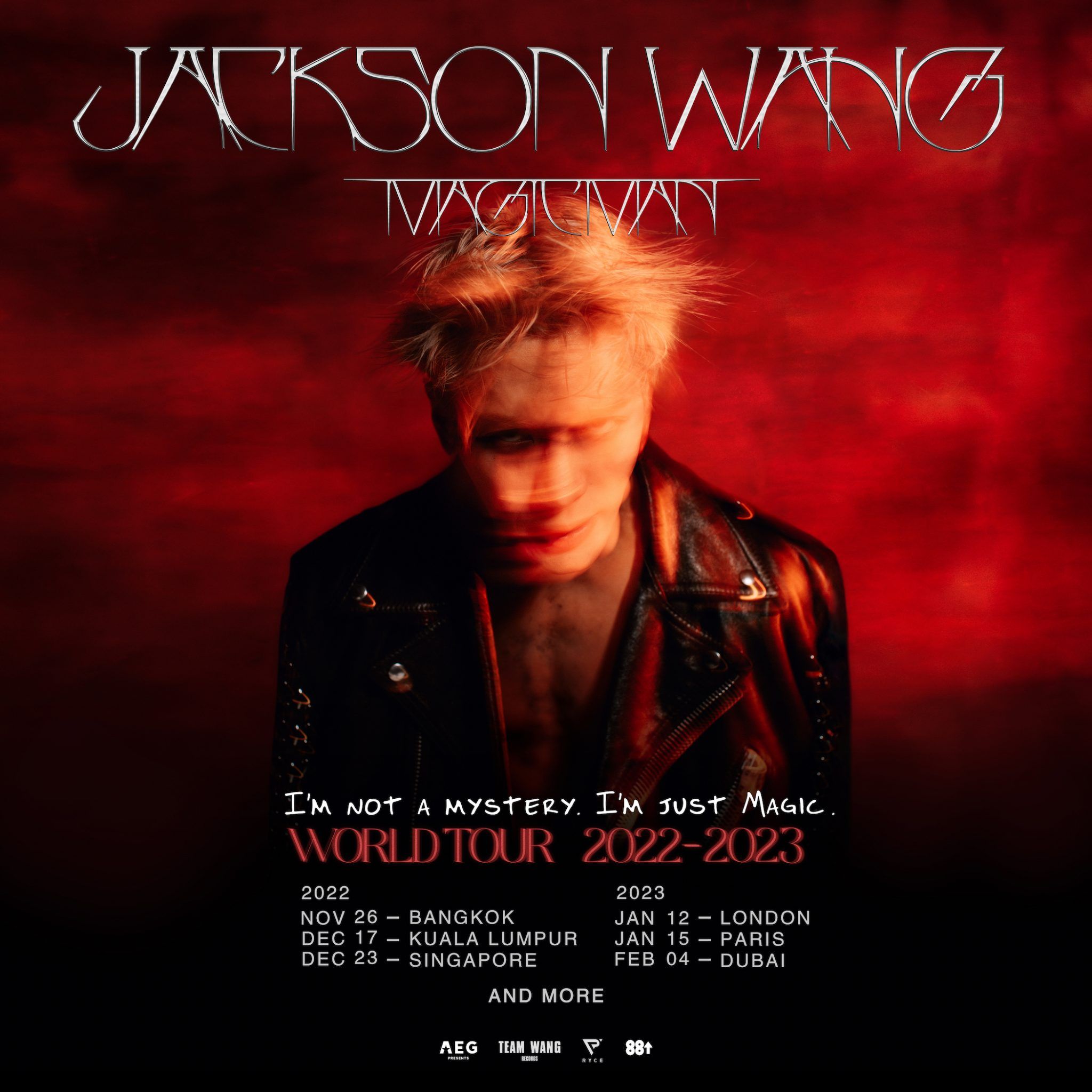 Jackson Wang, a former member of K-pop group GOT7, has been very busy with many upcoming, exciting projects. On January 19, 2023, Jackson attended the Louis Vuitton men's fashion show in Paris, where he was named the newest brand ambassador for Louis Vuitton. He also collaborated with Palm Angels for a new collection.
Jackson Wang made history as the first Chinese solo artist to perform at Coachella in 2022 and 2023. During his performance at Coachella 2023, he surprised the audience by bringing R&B sensation Ciara on stage to perform their collaborative single "Slow" as well as Ciara's hit "1, 2, Step". The performance received high praise from Rolling Stone, who called it "the surprise duo we never knew we needed". Jackson Wang also premiered a remix of XG's "Left Right" during his set. The music video for "Slow" was released on April 26, 2023. Jackson Wang's performances at Coachella showcased his talent and innovation as a musician, and his collaborations with Ciara and XG demonstrated his ability to bring together different genres and cultures in his music.
In April 2023, he released a new single called "Cheetah" along with a music video featuring fanged dancers surrounding him. The song is about an untrustworthy, heartbreaking woman. Wang's new song comes ahead of his North American tour, which kicked off on April 26 at the Shrine Auditorium in Los Angeles, California. This is his first-ever North American tour as a solo act for his "Magic Man" World Tour, which includes stops in Vancouver, Toronto, Chicago, Los Angeles, San Francisco, and New York. He also has several past tour dates in Asia and Europe. Wang hinted at "Magic Man 2," a likely sequel to his 2022 studio album "Magic Man" in a Twitter post on Monday marking the release of "Cheetah." The limited six-city tour will stop in San Francisco and Chicago, then wrap up on May 11th in New York at the Barclays Center.
He attended the Met Gala on May 1, 2023, at the Metropolitan Museum of Arts in New York City. The theme of the event was "Karl Lagerfeld: A Line of Beauty," and he wore a handsome all-black ensemble from Louis Vuitton, complete with sexy black sunglasses and leather gloves. He dyed his hair in a contrasting ashy grey, which recalled the late designer's white locks. He sported an emo-gothic appearance and was praised for his charismatic presence at the event. His amazing style was well received by fans and on social media.
Despite being a self-described workaholic, along with all his projects, Wang still makes special time for his fans on his social media account and makes appearances with his fans on media sites like You Tube. He live-streamed with his fans where he was saying he was hungry but has to stay on his routine of eating only once a day, while on another stream he talked about how he needed more sleep. He recently live-streamed in a Vancouver airport waiting to catch a flight to New York for his concert there, and around 34,000 viewers watched it. The stream was nineteen minutes long and half of it showed the popular star sleeping. Fans were concerned because he looked overworked.